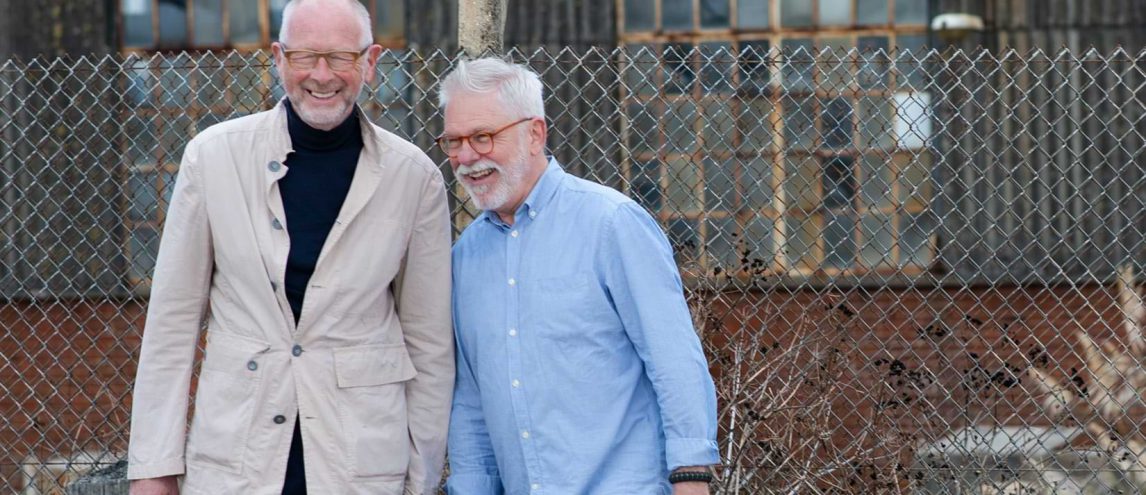 Hello, we're Peter Stimpson and Paul Rodger; Good Company. We've worked for some of the world's biggest and most decorated agencies, on some of the world's biggest and successful brands. In other words we're very experienced. And like our name, very good company to keep.
Peter Stimpson
Peter has worked as creative director for some of the leading UK and international brand and design consultancies. The combination of traditional design craft skills with conceptual thinking and brand insights, his experience of working across national boundaries positions him as a valuable asset to companies as they assess their market position and branding.
"Experienced. Wise. Great interpreter. A different perspective."
"It's rare to find somebody with the skills that Peter possesses. On one hand he is a sharp and intelligent thinker that can bring both relevant and up to date insight to a project. On the other hand, a heavy-weight creative who can lead and inspire a team to produce consistently outstanding work.Oh, and clients love him too!"
"The value in employing Peter is that he has vast experience of managing major international brands, complex teams and big budgets but he never forgets the key tenets that make a job successful whatever the scale. He brings creativity and the same care of attention to every project."
Paul Rodger
Over his career, Paul has successfully co-founded both ad agencies and design consultancies, working for household names like the BBC, Lloyds TSB, 3M, Dulux and BP, as well as a host of specialist businesses and start-ups.
Unusually, Paul is a writer as well as a designer, so his approach delivers solutions that are both conceptually strong and eminently practical.
"Hiring Paul Rodger was the most cost-effective investment we've ever made. His team's work has enabled us to grow our business beyond our expectations."
"Paul's writing skills and advertising background has proved to be a tremendous asset and bonus in developing our brand and marketing material."