About Them - Illustration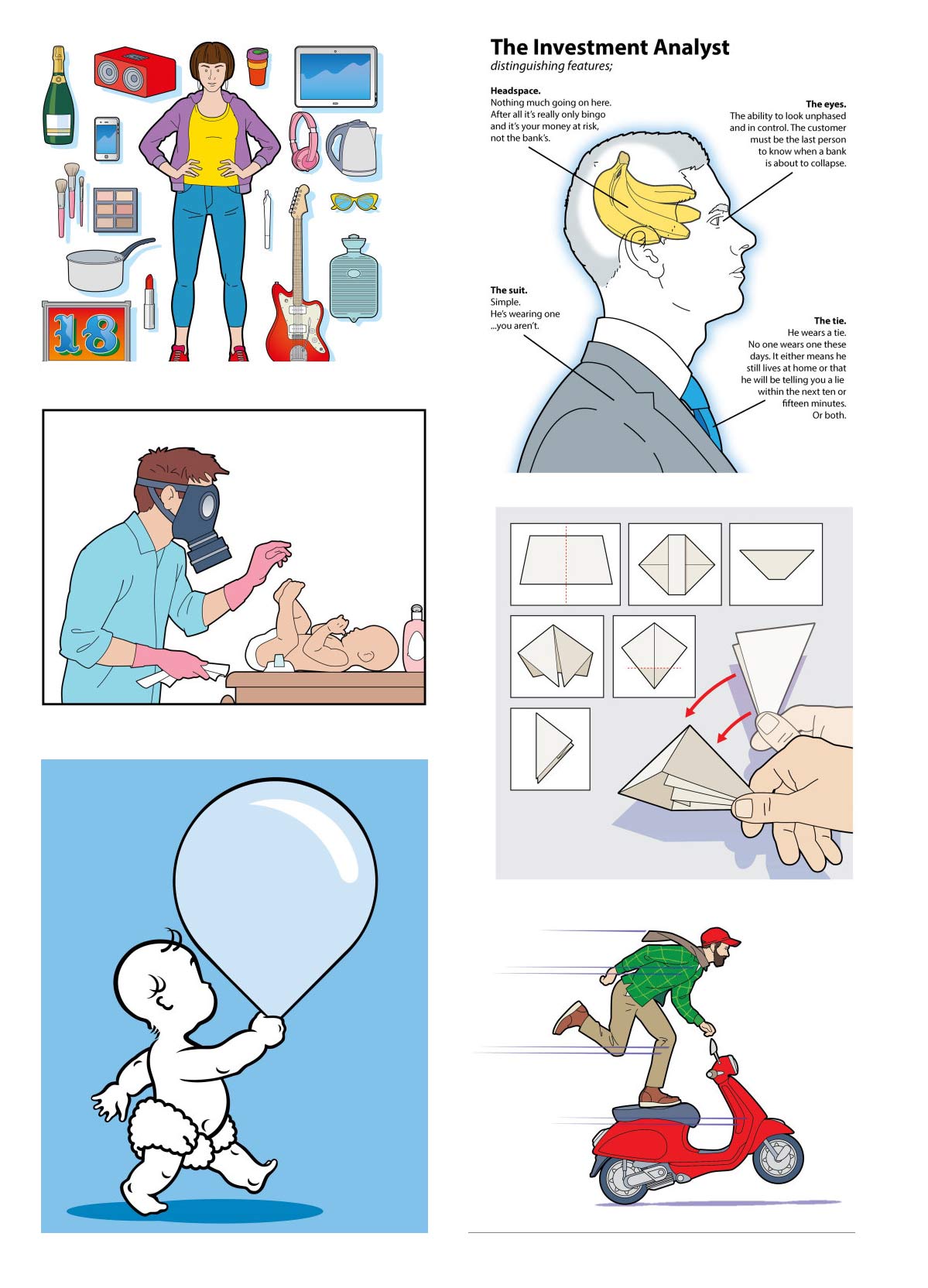 Willie Ryan
Willie's bold, graphic images appear in editorial, advertising and broadcasting projects worldwide – and they look great on your phone too! They're perfect for any project requiring quick, concise communication with no ambiguity.
He's an expert when it comes to icons, instructional images and infographics, but is equally adept at depicting scenarios and concepts that everyone can identify with. Willie's work is ideal for editorial, advertising, broadcasting and mobile projects.
With a BA in Graphics and Illustration from Central Saint Martins in London, Willie has been drawing since the day he left college. Now based in Hastings, his influences include Hergé, William Heath Robinson, Aubrey Beardsley, Edward Hopper and Norman Rockwell.
Willie's clients include Ford, the BBC, Heinemann, Lloyds Bank, Random House, USA Today, Volkswagen, Chase Manhattan Bank, Vauxhall, Fruit of the Loom, Friends of the Earth and more…