About Them - Packaging Design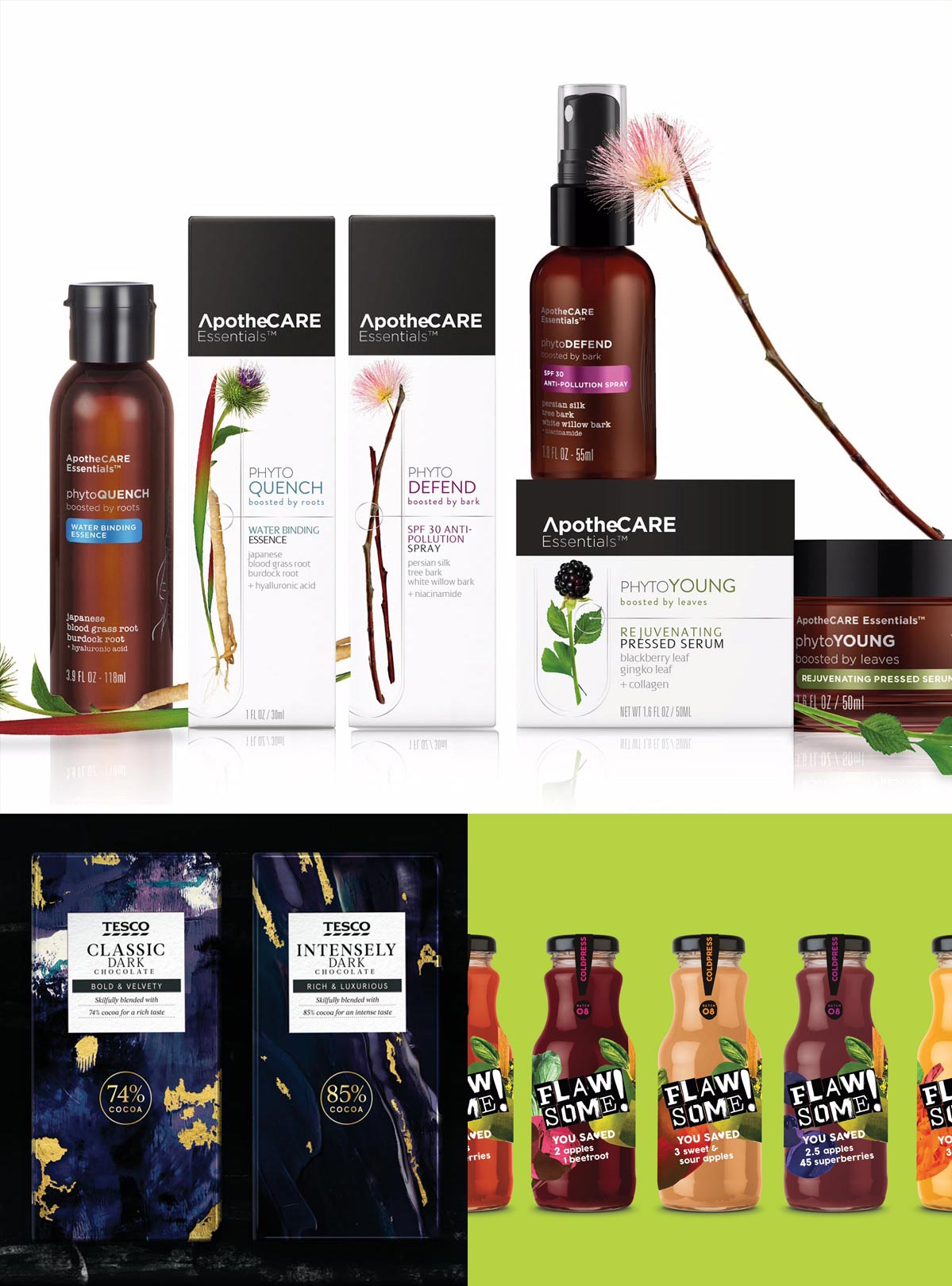 Lydia Knights
Lydia studied graphic design at Camberwell College and Ravensbourne, where she went on to win the highly acclaimed 'Yellow Pencil' D&DAD award.
Her outstanding creative career reads like a who's-who of leading UK creative and branding agencies, including Coley Porter Bell, Future Brand and JDO.
She is now a much sought-after packaging designer who continues to deliver an impressive portfolio of inspired brands that can grow and survive in the marketplace. From household brand names to small start-ups, she takes the view that 'we are all creative' and her ability to connect with, and draw out, a client's vision is a hugely enjoyable process for all concerned.
Her latest accolade is for the Flawsome brand; a small juice company that has just won a DBA Design Effectiveness Award, thanks to its remarkable growth and penetration of sales.
Lydia is also an avid painter and sketcher, which is integral to keeping herself inspired, challenged and able to imagine and design exceptional work for her clients.